Hi! I'm Oli, I'm a husband, a father to an amazing young family, I love the outdoors, meeting new people and some might say I have an unhealthy appetite for cookies – rest assured we'll have plenty when we shoot!
I'll be your photographer for our session, making sure everything is just right to create the very best images for you to be proud of and maybe even surprise yourself along the way.
I've been shooting boudoir for a little while now and the huge privilege to share in your journey that, I hope, leads to the moment where you say 'I can't believe that's me!' is essentially why I do this…
Well, this and the immense satisfaction of showing you, reminding you who you are and being part of your uplifting, empowering experience that will definitely renew the spring in your step.
Delivering your exclusive
There will never be a better time than now. If you're reading this then you're already curious right? So by all means drop me a message and I'll be more than happy to answer any questions you have, discuss your requirements and go from there.
Really look forward to hearing from you!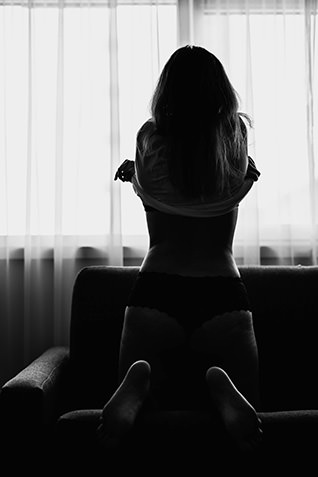 How much will it cost?
The cost of your boudoir experience starts at £375.
This includes around 2 hours of photography with 3 outfits, professional makeup, direction for posing to make sure you have the most flattering images and professional retouching and editing of all images.
Images and albums are purchased separately once you have reviewed your images.
Will my images be shared on your website or social media?
No! Unless you specifically allow it.
The models or clients I have previously worked with have kindly given me permission to show the images you see on my website or social media channels.
It is of course fantastic to be able to share future images so others can be inspired to do what you have done. However any images you might be willing to let me show will be entirely at your discretion.
I'm not sure what about outfits or posing...
This is absolute fine. It's not all about the skimpiest lingerie or being as bendy as possible. That said, lingerie that makes you feel really good and special is obviously ideal, with outfits that range from 'casual intimate' through to your more special pieces.  
Posing wise, I'll direct you though our entire shoot to make sure we capture the most flattering moments we can. I will never leave you standing there uncertain what to do. As we shoot together and your confidence grows, you may well have image ideas as well which we can capture as we go.